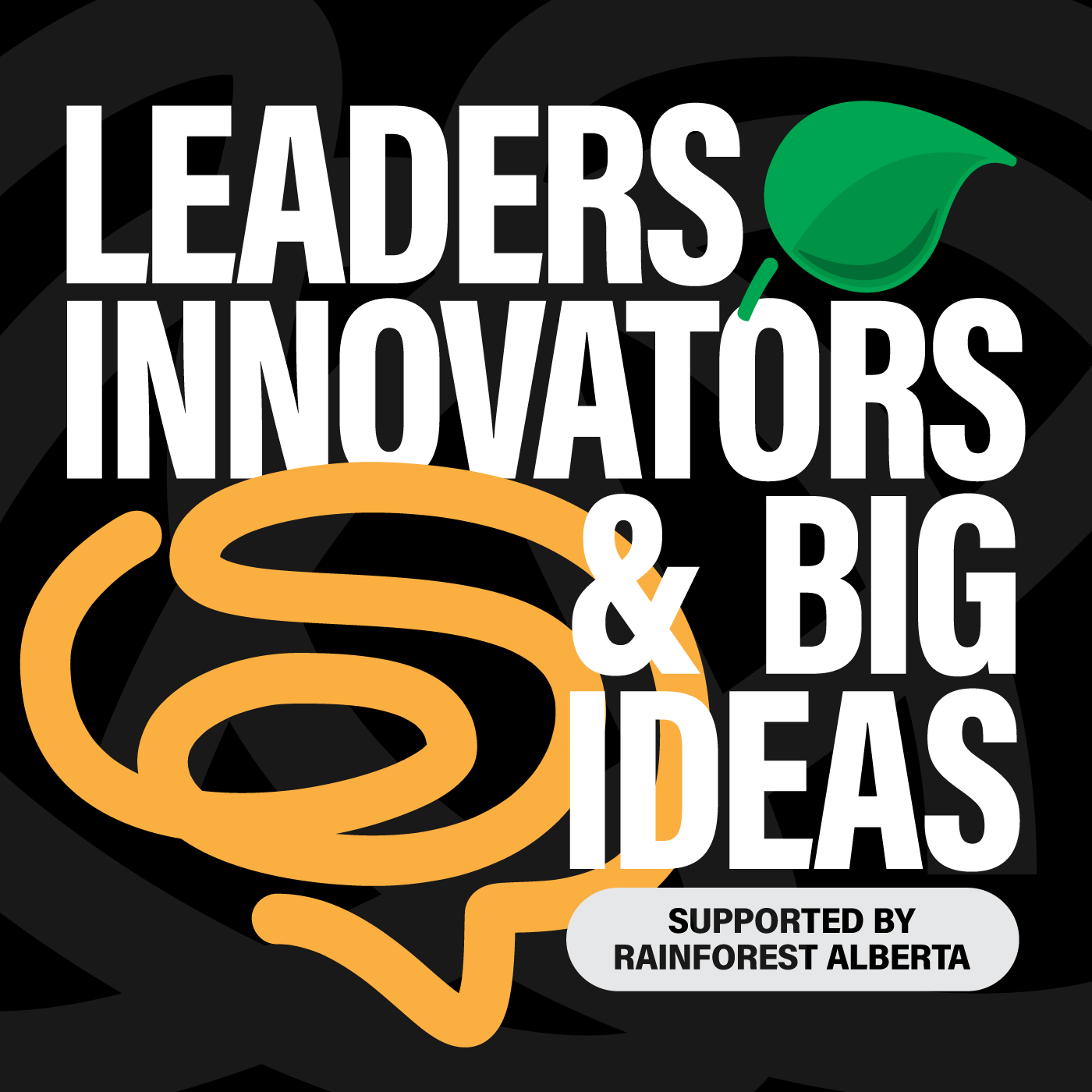 Leaders, Innovators and Big Ideas - the Rainforest podcast showcases those who are contributing to and / or supporting the innovation ecosystem in Alberta. Rainforest Alberta is a world-class community of dreamers and doers, connected by a common goal of making Alberta fertile ground for building, developing, and growing innovative ideas into sustainable ventures. https://rainforestab.ca
Episodes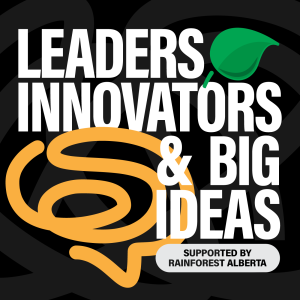 Tuesday Jan 03, 2023
Tuesday Jan 03, 2023
Not everyone thinks the same way.  Rea Hailley sees business from a different lens and is able to provide wisdom and creativity to help small to medium sized business grow and be more successful. More than that, she is a really interesting person to know and has a lot of amazing stories to share when you have a chance to have a chat with her.
Thank you for listening to the Leaders, Innovators and Big Ideas podcast, supported by Rainforest Alberta. The podcast that highlights those people who are contributing to and/or supporting the innovation ecosystem in Alberta.

Host: Al Del Degan I have been involved in software development for more than 25 years. I have started companies, lead companies and worked for companies - doing many different things. I am honored to be considered a leader in Alberta's innovation ecosystem, and I give back as much, and often as I can. When I am not working or podcasting, you will find me pursuing my passions of photography, crypto investing, and wood working along with the occasional round of golf.
Guest: Rea Hailley  After studying Business Management at SAIT, Rea found herself drawn to roles where she could influence business success. As a growth strategist, Rea specializes in identifying growth opportunities and delivering results. Her experience includes establishing and leading a lucrative sponsorship division across three territories in the event space, growing strategic partnerships, and most recently, generating over $40M in revenue at Shopify. 
Rea's curiosity drives her to understand her clients' unique challenges. Strong empathy helps her anticipate and address potential concerns before they arise. This helps Rea's clients feel confident that she has researched and considered multiple options and only recommended solutions that facilitate their growth and performance.
Please be sure to share this episode with everyone you know. If you are interested in being either a host, a guest, or a sponsor of the show, please reach out. We are published in Google Podcasts and the iTunes store for Apple Podcasts We would be grateful if you could give us a rating as it helps spread the word about the show.


Show Links:
Show Quotes:
"It was quite alarming. Coast Guard was not called in. Helicopters were flying above filming the fire. I knew it was pretty serious. Somebody was very late in pulling the fire alarm. I Considered jumping above board because nobody was deploying the lifeboats."
"smaller businesses often think that they need to spend thousands of dollars to get to the next level of growth. And they don't"
"I speak to business owners every day, all day. One of the biggest concerns is this potential recession that people are anticipating for this year. Don't let this cripple you. There's opportunity here."
Credits...

This Episode Sponsored By: New Idea Machine

Episode Music: Tony Del Degan

Creator & Producer: Al Del Degan