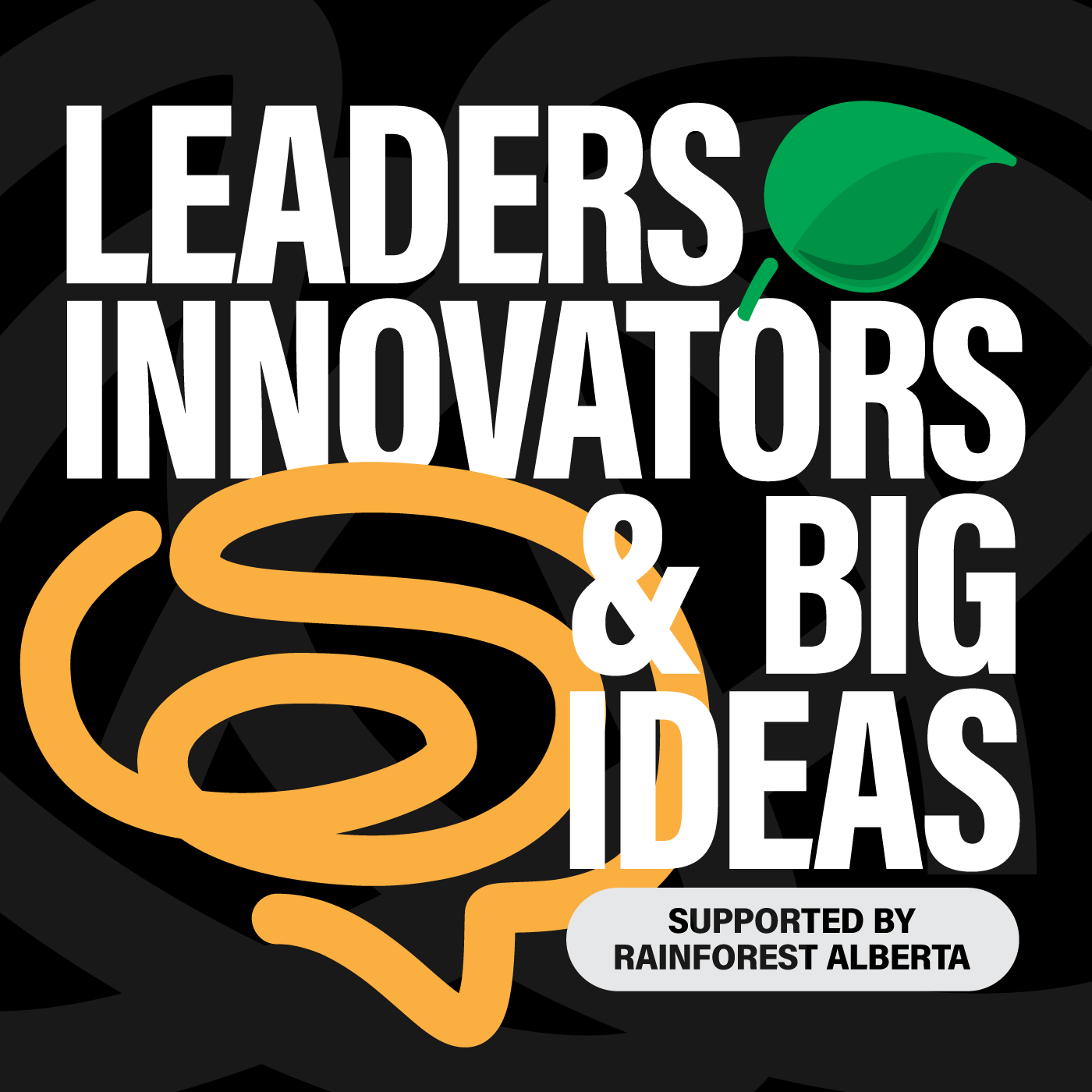 Leaders, Innovators and Big Ideas - the Rainforest podcast showcases those who are contributing to and / or supporting the innovation ecosystem in Alberta. Rainforest Alberta is a world-class community of dreamers and doers, connected by a common goal of making Alberta fertile ground for building, developing, and growing innovative ideas into sustainable ventures. https://rainforestab.ca
Episodes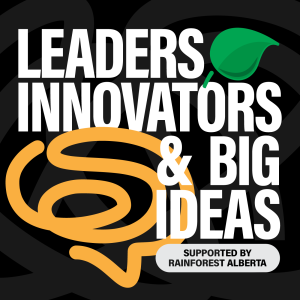 Tuesday Jan 10, 2023
Tuesday Jan 10, 2023
Hot off the tail of last week's episode with Rea Hailley I have a conversation with Katia, who has been helping people figure out who they are, and what they want to be when they grow up.
Thank you for listening to the Leaders, Innovators and Big Ideas podcast, supported by Rainforest Alberta. The podcast that highlights those people who are contributing to and/or supporting the innovation ecosystem in Alberta.

Host: Al Del Degan I have been involved in software development for more than 25 years. I have started companies, lead companies and worked for companies - doing many different things. I am honored to be considered a leader in Alberta's innovation ecosystem, and I give back as much, and often as I can. When I am not working or podcasting, you will find me pursuing my passions of photography, crypto investing, and wood working along with the occasional round of golf.
Guest: Katia Milrad Segal is an HR professional who has +10 years of experience in multinational & global companies. She leverages her international HR Expertise to help clients land their dream roles in Canada. As an HR professional & Career Coach, she is passionate about supporting clients to develop the skills needed to be successful in their careers. She does this by delivering high-quality training and providing meaningful advice. 
Through her career coaching program, she supports clients in identifying strengths, areas of development, growth mindset, gaining confidence, and enhancing self-awareness. As a result, clients can make meaningful changes in their careers.
She also uses her background in psychology to ask insightful questions, and her intuitive listening to help clients understand more about their blocks, fears, and unresolved issues so they can create shifts in their life and career.
She encourages clients to land jobs that are the right ones for them. Meaning, jobs that fit into their lifestyle, strengths & core values.
Please be sure to share this episode with everyone you know. If you are interested in being either a host, a guest, or a sponsor of the show, please reach out. We are published in Google Podcasts and the iTunes store for Apple Podcasts We would be grateful if you could give us a rating as it helps spread the word about the show.


Show Links:
Show Quotes:
"So the first thing that I attempted was creating a group of ladies from my Brazilian community here in Calgary. I was leading this group with two women, and we were creating workshops to discuss about personal development, career development, struggles with immigration. I mean how to fit in, and all this process of big changes in our lives."   
"we need to be happy now. Our life is short. We need to understand why we are here, right? We are here for a reason and we can't waste our time stuck."
Credits...

This Episode Sponsored By: New Idea Machine

Episode Music: Tony Del Degan

Creator & Producer: Al Del Degan
Comments
(1)
To leave or reply to comments, please download free Podbean or
Katia Milrad is not only a very talented career coach, but also an amazing human being who makes her community really proud of her and can have her as someone to look up to. She has helped many people understand themselves and the importance of it when it comes to finding a job that fulfills their heart. Career changing is something we have been seeing happening, specially because the pandemic was a great wake up call to many people. She is amazingly skilled and talented.