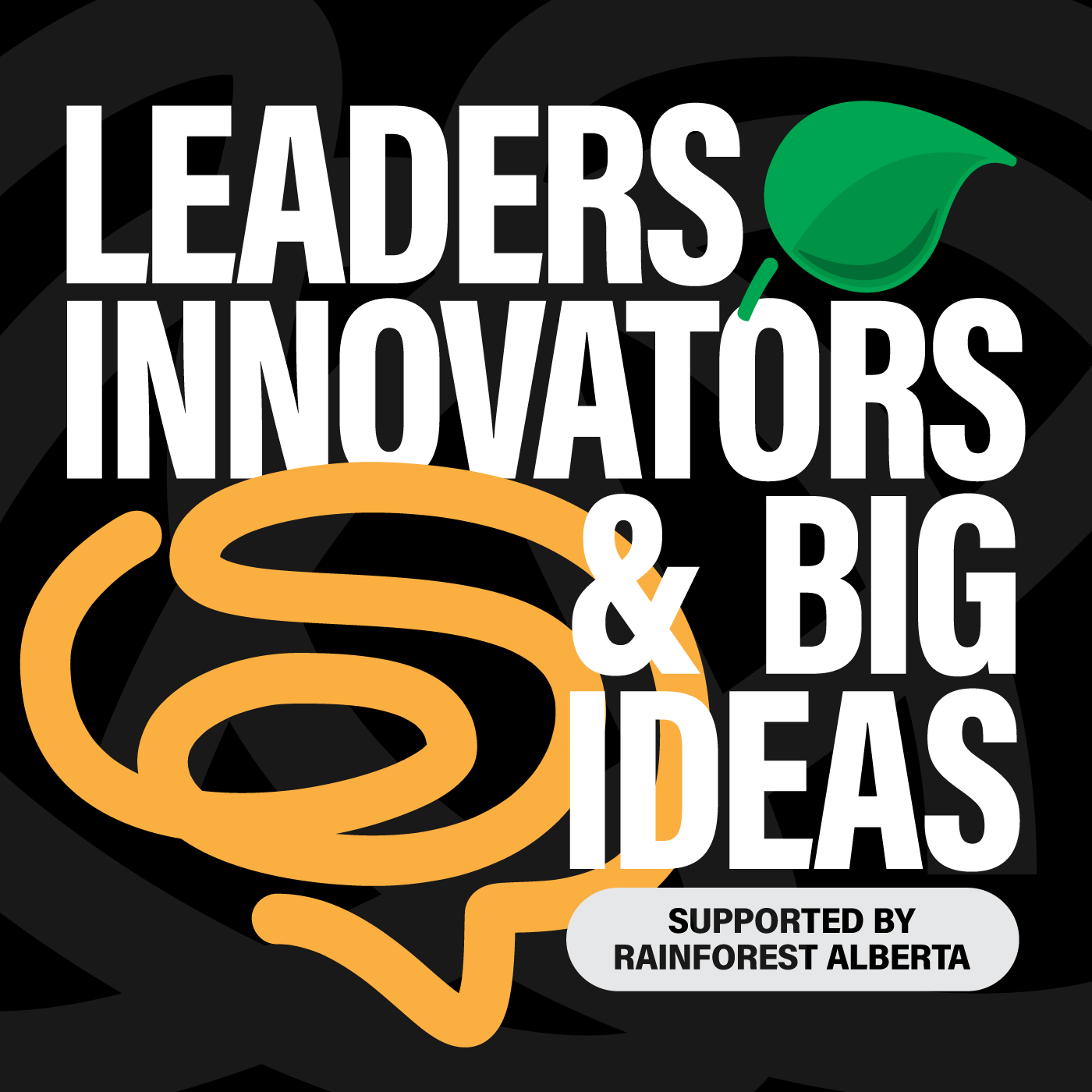 Leaders, Innovators and Big Ideas - the Rainforest podcast showcases those who are contributing to and / or supporting the innovation ecosystem in Alberta. Rainforest Alberta is a world-class community of dreamers and doers, connected by a common goal of making Alberta fertile ground for building, developing, and growing innovative ideas into sustainable ventures. https://rainforestab.ca
Episodes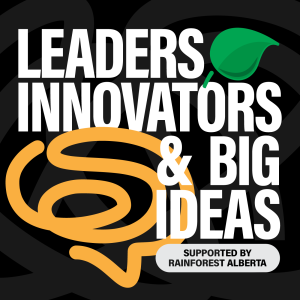 Tuesday Jan 24, 2023
Tuesday Jan 24, 2023
Wunmi and Drew talk about the Centre for Social Impact Technology, a hub of private, government and community organizations solving wicked social problems that don't have owners - touching on digital equity, ethical AI, UN sustainability goals and how Calgary is tracking in these metrics.
Thank you for listening to the Leaders, Innovators and Big Ideas podcast, supported by Rainforest Alberta. The podcast that highlights those people who are contributing to and/or supporting the innovation ecosystem in Alberta.

Host: Wunmi Adekanmbi immigrated 10 years ago from Nigeria where she was a post-secondary instructor and researcher, and led a youth empowerment non profit. Wunmi is passionate about people, information and solutions - in that order. She is a strategist and a connector. Her greatest motivation is creating coherent value streams across organizational functional units using a systems thinking approach. She strives to inspire confidence and intentionality in leadership, equip teams to execute from a big picture perspective, and harness community inter-dependencies. Wunmi is the Organizer and host of Immigrant Techies Alberta, a tech enthusiast group for skilled immigrants who are in or are interested in pivoting to tech careers and startups.
Guest: Drew Thomas is an engagement and community coordination professional with a broad background in cultural, social and issues-based communities. 
Drew is a focused and hardworking individual. He is happy to engage community members in any medium as he is deep diving into constituent management systems and ensuring the minutiae of measurement are managed.
Drew's experience in non-profit, governmental and community organizations has given him the opportunity to develop strong writing, copy editing, event planning, and project cycle experience.
Please be sure to share this episode with everyone you know. If you are interested in being either a host, a guest, or a sponsor of the show, please reach out. We are published in Google Podcasts and the iTunes store for Apple Podcasts We would be grateful if you could give us a rating as it helps spread the word about the show.


Show Links:
Show Quotes:
"Social innovation is about taking a longer view and addressing how social issues develop in the first place."   
"Tech companies don't necessarily have to deliver social impact to be socially responsible."
Credits...

This Episode Sponsored By: New Idea Machine

Episode Music: Tony Del Degan

Creator & Producer: Al Del Degan