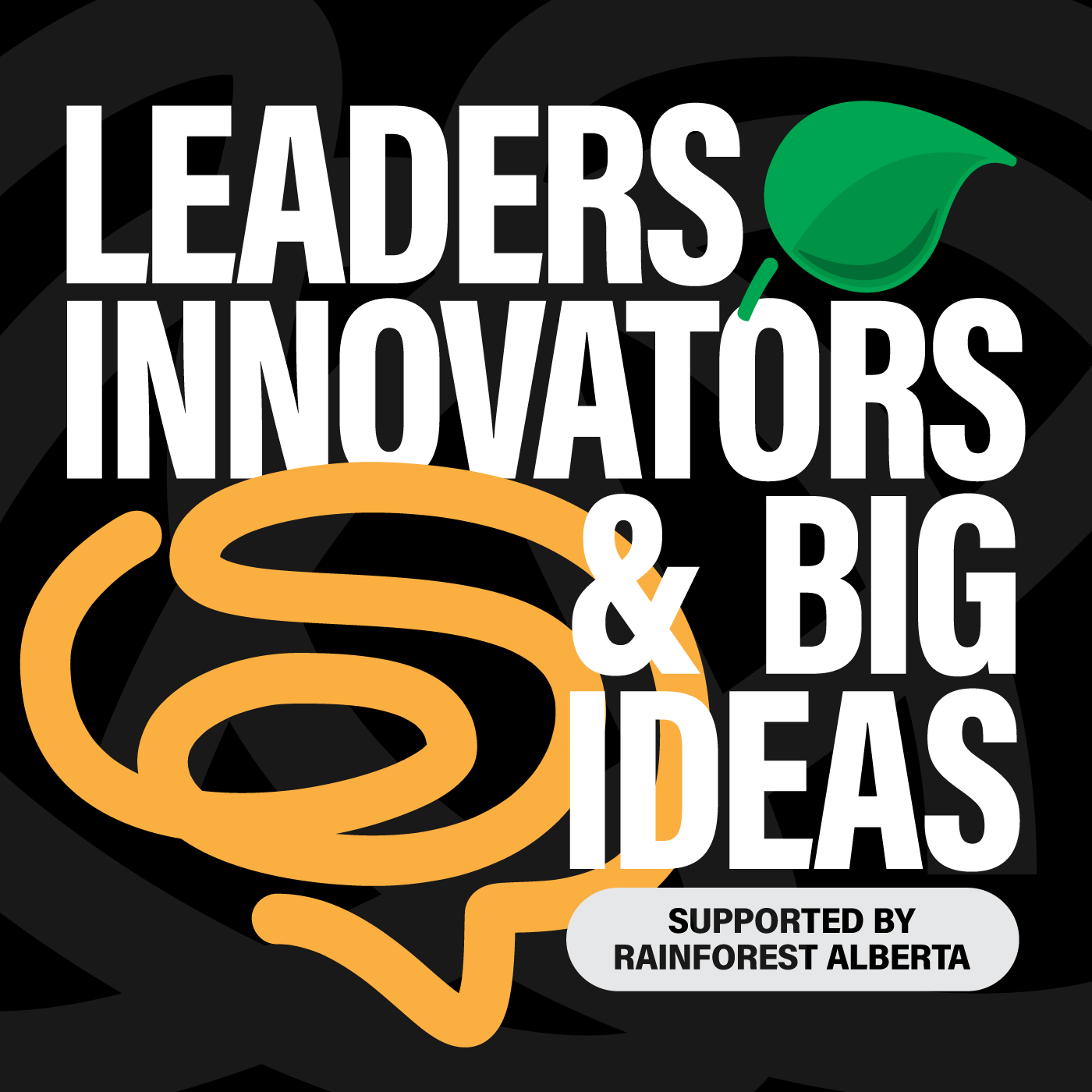 Leaders, Innovators and Big Ideas - the Rainforest podcast showcases those who are contributing to and / or supporting the innovation ecosystem in Alberta. Rainforest Alberta is a world-class community of dreamers and doers, connected by a common goal of making Alberta fertile ground for building, developing, and growing innovative ideas into sustainable ventures. https://rainforestab.ca
Episodes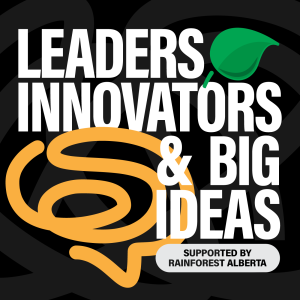 Tuesday Feb 07, 2023
Tuesday Feb 07, 2023
Peter has a conversation with Erin Pisko the VP of IP Strategy at the Innovation Asset Collective. They discuss the value of intellectual property and how founders should approach protecting their core differentiator. 
Thank you for listening to the Leaders, Innovators and Big Ideas podcast, supported by Rainforest Alberta. The podcast that highlights those people who are contributing to and/or supporting the innovation ecosystem in Alberta.

Host: Peter Beaudoin Peter manages strategy and partnerships for an innovative alliance of energy companies committed to reducing environmental impacts through collaborative R&D efforts. Peter worked for more than 20 years in Asia building and investing in a variety of businesses. His most recent role outside of Canada was with the World Wildlife Fund, where he was the Chief Executive Officer of WWF China, based in Beijing. Prior to that, Peter lived in Hong Kong for 15 years working in the technology industry.
Guest: Erin Pisko is the VP of IP Strategy at Innovation Asset Collective, providing strategic leadership centered on innovation strategy to member companies with the objective of building intellectual property (IP) roadmaps aligned with business objectives.  Erin is an experienced IP Strategist and a registered patent agent with decades of experience working both in-house, building out ecosystems for innovation and at top-tier Canadian law firms, assisting companies from diverse industries in building/transforming their innovation strategy. Throughout Erin's career, her passion has been to help companies of all sizes find value in going beyond the 'a-ha' moment of their initial discovery and building on that moment to drive value in the everyday aspects of the business. Erin also holds Master and Bachelor degrees in Civil and Environmental Engineering and stumbled across IP while wrapping up her Masters degree and has never looked back.

Please be sure to share this episode with everyone you know. If you are interested in being either a host, a guest, or a sponsor of the show, please reach out. We are published in Google Podcasts and the iTunes store for Apple Podcasts We would be grateful if you could give us a rating as it helps spread the word about the show.


Show Links:
Show Quotes:
"What we're really looking to do is use IP to build Canadian success stories and help drive the Canadian economy. We do this by supporting small to medium enterprises and scale them up when it comes to understanding and leveraging IP and developing IP strategy."   
"Where we fall down, I would say, are on those innovation outputs. So how are we turning those inputs into value propositions we can build on? And I think one of the huge opportunities we have available to us is to really build better understanding around intellectual property and the value it can provide amongst our business community."
Credits...

This Episode Sponsored By: New Idea Machine

Episode Music: Tony Del Degan

Creator & Producer: Al Del Degan