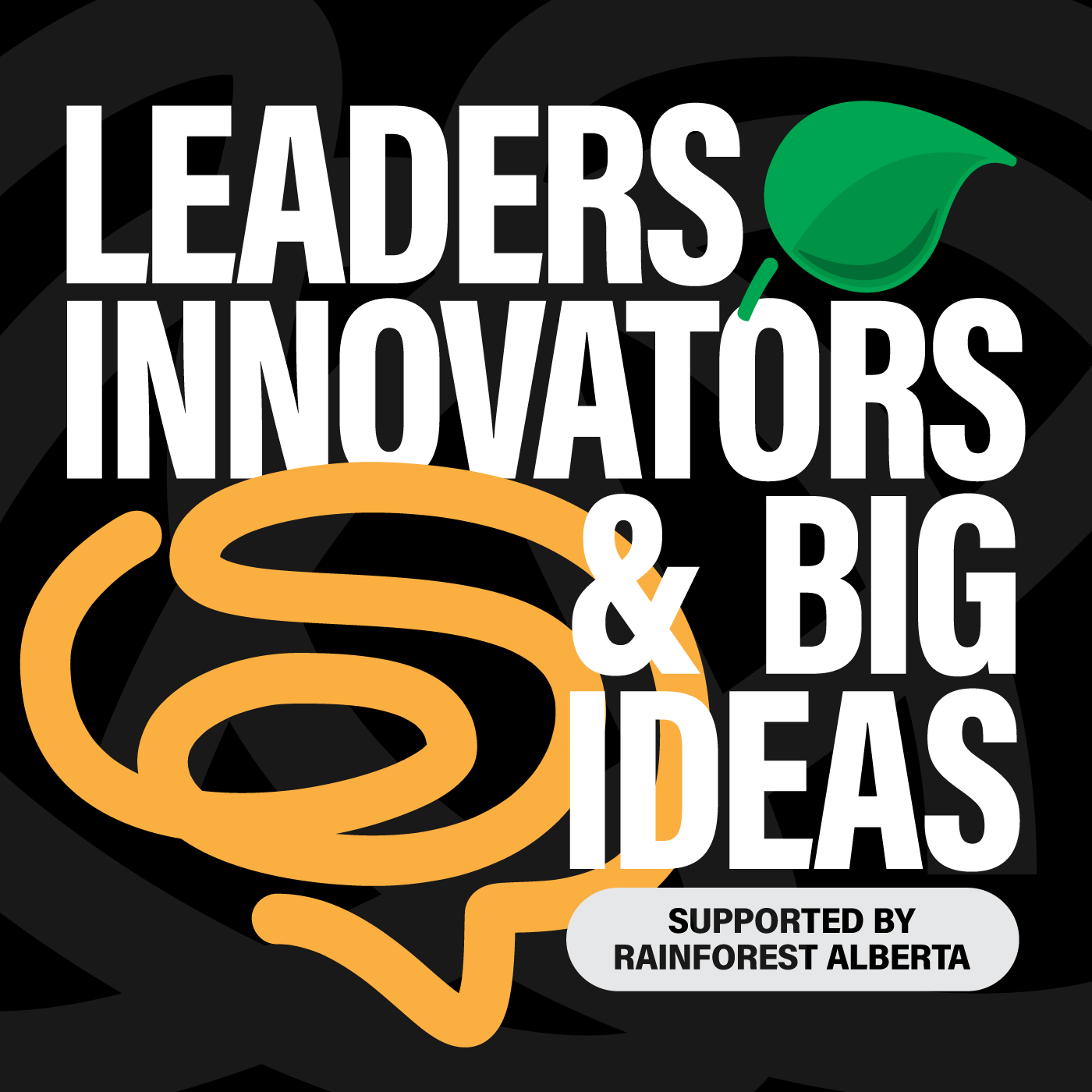 Leaders, Innovators and Big Ideas - the Rainforest podcast showcases those who are contributing to and / or supporting the innovation ecosystem in Alberta. Rainforest Alberta is a world-class community of dreamers and doers, connected by a common goal of making Alberta fertile ground for building, developing, and growing innovative ideas into sustainable ventures. https://rainforestab.ca
Episodes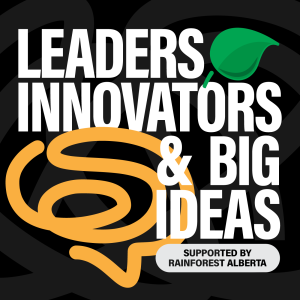 Tuesday Mar 21, 2023
Tuesday Mar 21, 2023
In an industry that is not typically a quick adopter of new technology, Matt helps Graham Construction explore technological innovations that help to increase efficency and improve productivity.
Thank you for listening to the Leaders, Innovators and Big Ideas podcast, supported by Rainforest Alberta. The podcast that highlights those people who are contributing to and/or supporting the innovation ecosystem in Alberta.


Host: Val McCarty is in the business of helping organizations visualize, communicate, and execute strategy in real time. Her studies were acquired at both University of Alberta and Grant MacEwan University, and encompassed Management, Education, and Human Services, with an aim to continue learning. Her previous experience includes the Financial Sector, Fitness Sector, and Early Childhood Education.  When Val is not at work you can find her outside with her grandkids, or looking forward to the next live jam.


Guest: Matt Gramblicka has dedicated his career to finding innovative and cost effective IT and enterprise application solutions to support business challenges. His focus on system thinking, integration, and business value has led to a proven track record of delivery and continuous improvement. As VP of IT & Enterprise Applications at Graham Construction, he is looking to foster a startup mentality to deliver next generation digital solutions.

Please be sure to share this episode with everyone you know. If you are interested in being either a host, a guest, or a sponsor of the show, please reach out. We are published in Google Podcasts and the iTunes store for Apple Podcasts We would be grateful if you could give us a rating as it helps spread the word about the show.
Links:
Show Quotes:
"everyone treats it like it's their money when money's being spent and looking for efficient ways to do things. So if you save a dollar, part of that dollar goes into your pocket as a shareholder."   
"Making the lives of field employees more efficient."
Credits...

This Episode Sponsored By: New Idea Machine

Episode Music: Tony Del Degan

Creator & Producer: Al Del Degan