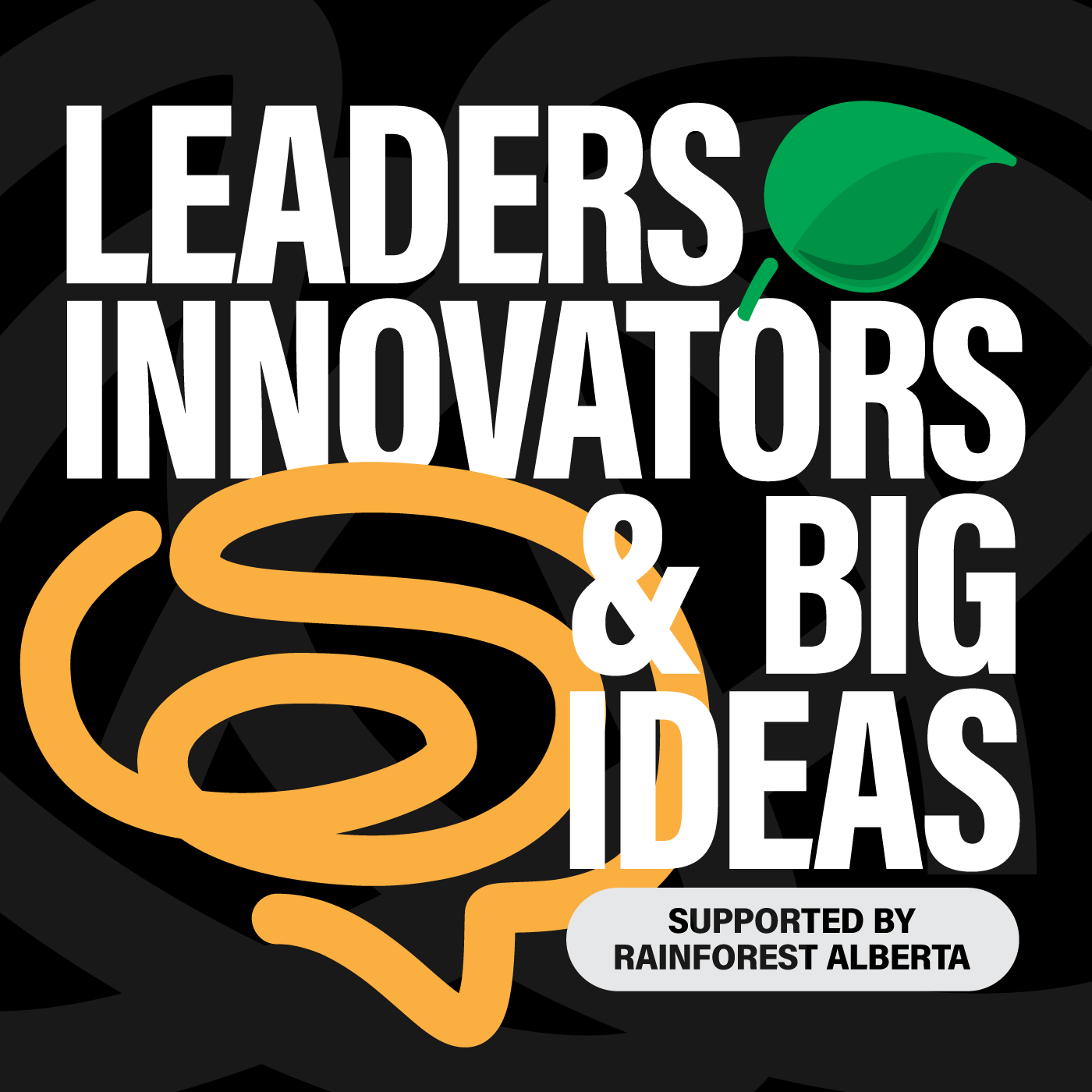 Leaders, Innovators and Big Ideas - the Rainforest podcast showcases those who are contributing to and / or supporting the innovation ecosystem in Alberta. Rainforest Alberta is a world-class community of dreamers and doers, connected by a common goal of making Alberta fertile ground for building, developing, and growing innovative ideas into sustainable ventures. https://rainforestab.ca
Episodes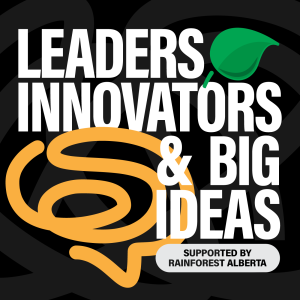 Tuesday Apr 04, 2023
Tuesday Apr 04, 2023
This is the first in a series hosted by Brigitte Legault, which features women role models in Alberta Tech. 
This series will explore how women experience the tech sector in Alberta. Women hold 60% of STEM degrees, however only hold 25% of ICT roles and 57% of women in mid-level tech roles are leaving their positions. 
Through this series we will explore what unique challenges they are facing, what inspires many to stay, and we will highlight their innovations, initiatives, and contributions to women's equity in our sector. 
In this episode, April Hicke shares her journey as a woman moving through corporate roles and how these experiences led her to co-found, TOAST. 
TOAST exists to help women do the work that they want, for the pay they deserve, and with a community that supports them. 
Thank you for listening to the Leaders, Innovators and Big Ideas podcast, supported by Rainforest Alberta. The podcast that highlights those people who are contributing to and/or supporting the innovation ecosystem in Alberta.

Host: Brigitte Legault leads the Rainforest Alberta movement in Calgary as the Community Manager and also serves the startup community through strategy and growth consulting services. She is passionate about growing the tech sector upon a culture of trust, diversity, and collaboration and activates this work through strategic ecosystem initiatives, learning experiences, storytelling, and community engagement.
Guest: April Hicke serves as the Chief Growth Officer at Toast with over fifteen years of experience in leadership, mentoring, and strategic team development at the senior level. She has a proven record of accomplishment in business process improvement, talent planning and strategies, digital transformation, change management, and building psychological safety. April is the founding Calgary City Director for WNORTH, an organisation that aims to develop more women to leading positions in business, and recently transitioned from VP to Strategic Advisor for Young Women in Business (YWiB), a community for emerging female leaders and young professionals who want to create their own success. April is also a career path mentor at Chic Geek, an organisation that provides mentors to women in tech, and sits on the women upfront committee at the United Way.
Please be sure to share this episode with everyone you know. If you are interested in being either a host, a guest, or a sponsor of the show, please reach out. We are published in Google Podcasts and the iTunes store for Apple Podcasts We would be grateful if you could give us a rating as it helps spread the word about the show.


Show Links:
Show Quotes:
April speaks about the importance of women having a sponsor. Her sponsor at PWC "was the epitome of 'we lift as we rise'." April further explains that this sponsor "reached back and pulled me up with her, which is exactly what we should be doing for other women."
"Being open and honest about where my goals are, what I want and finding the people that could help me along the way with that, that was sponsorship to me."
Credits...

This Episode Sponsored By: New Idea Machine

Episode Music: Tony Del Degan

Creator & Producer: Al Del Degan