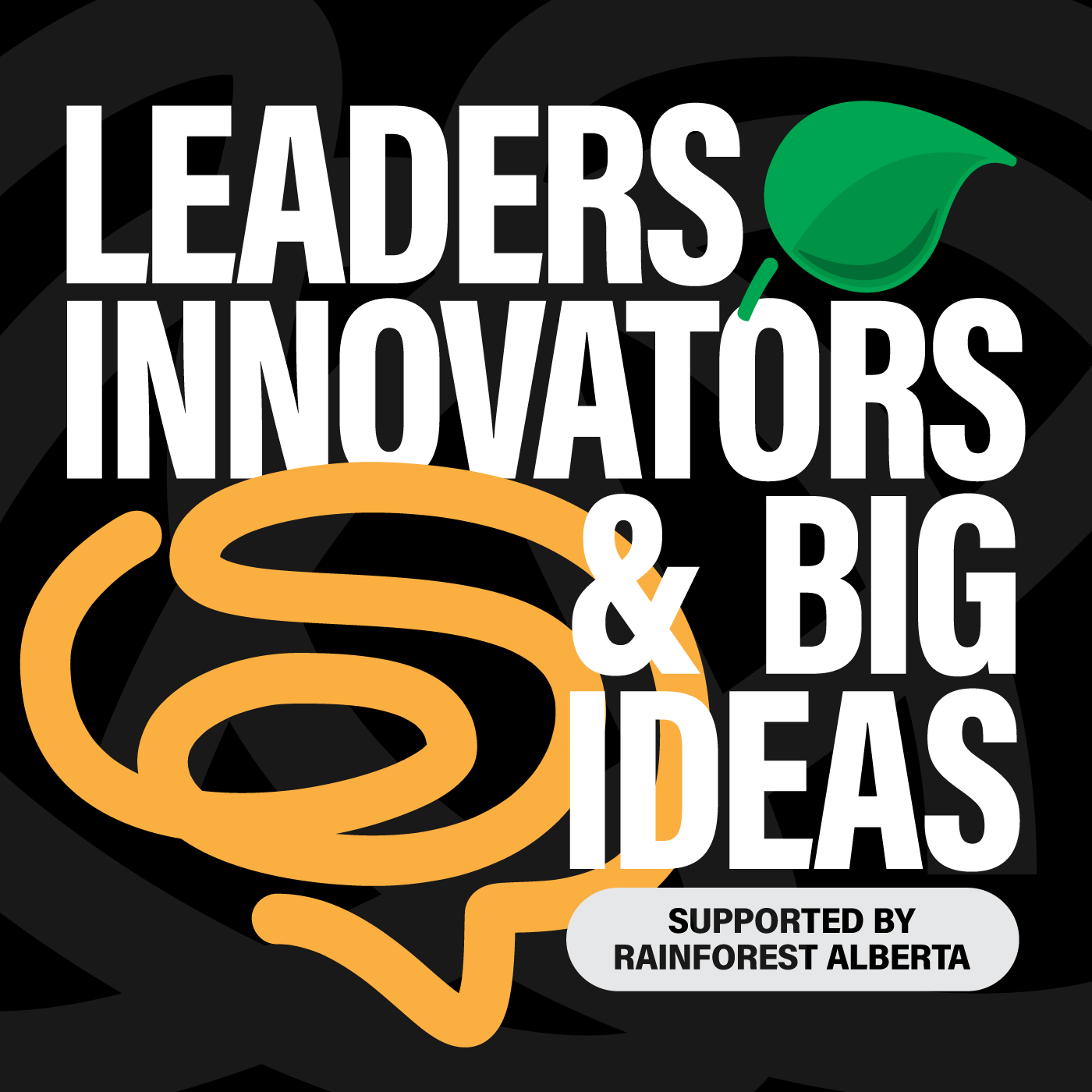 Leaders, Innovators and Big Ideas - the Rainforest podcast showcases those who are contributing to and / or supporting the innovation ecosystem in Alberta. Rainforest Alberta is a world-class community of dreamers and doers, connected by a common goal of making Alberta fertile ground for building, developing, and growing innovative ideas into sustainable ventures. https://rainforestab.ca
Episodes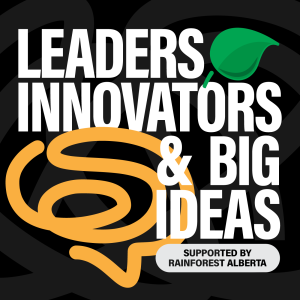 Tuesday Apr 11, 2023
Tuesday Apr 11, 2023
On April 1st, 2011 Laura and her partner, chris put on their first bike swap event to provide a safe place for people to buy, sell, trade, donate bycicles. At that first event, 150 bikes sold in just 20 minutes. Now 12 years later the Alberta Bike Swap is going stronger than ever educating Albertans about bike safety and responsible riding, on top of buying, trading and selling bikes.
Each year on the first Saturday in May in Calgary and the second Saturday in May in Edmonton
Thank you for listening to the Leaders, Innovators and Big Ideas podcast, supported by Rainforest Alberta. The podcast that highlights those people who are contributing to and/or supporting the innovation ecosystem in Alberta.

Host: Al Del Degan is a software developer and tech leader in Alberta's innovation ecosystem. He is also a Web3 enthusiast and podcaster, sharing his knowledge and passion for emerging technologies with his audience. Al is the founder and CTO of New Idea Machine, a software company dedicated to helping new developers gain hands-on experience building real-world applications. With his commitment to giving back to the community, Al is always available to offer advice on technology and business. His passion for innovation and entrepreneurship is evident in everything he does, making him a respected leader in the tech industry.
Guest: Laura Grant Life is a wobble of ups and downs, and I've had my fair share. Woke up from a coma and was diagnosed with MS while in third year Pharmacy at the U of A back in the early 80s, couldn't complete pharmacy so I got a degree as one of three women in math/comp sci. I've done dozens of things in my life; I was the water analyst for Alberta, won the Federal Certificate of Merit for my volunteer contribution to Canadian society while parenting, left a starter husband, wrote a carbon offset, read every day that I wasn't blind (MS, remember?), and helped the disenfranchised every step of the way. Life is about giving and helping, not money. 
I have 5 industrial design registrations (patent) on several things, including; bike racks through CIPO (Canadian Industrial Patent Office), bike swap software, and an RV protection product as well. Thinking outside the box to find solutions may be my forte, plus connecting people. I'm proud to be a UN SHEInnovator and judge for StartUp Canada.
In real life I'm a multi-tasker, idea gal, and strategic thinker who provides unique solutions. Software Product Manager, Process Analyst, Technical Writer / Editor, Educator and Trainer, all combined with genuine politeness and kindness. My superpower is bringing people together, no matter how disparate. 
Specialties: processes, analyses, technical writing / editing, designing (I have 5 industrial design hardware and software patents), project managing, real science (toxicology - I was the water analyst for AB), anything green without greenwashing - from phytoremediation to GHG. Super User for software products, SharePoint Administrator / O365, and G-Suite.
Please be sure to share this episode with everyone you know. If you are interested in being either a host, a guest, or a sponsor of the show, please reach out. We are published in Google Podcasts and the iTunes store for Apple Podcasts We would be grateful if you could give us a rating as it helps spread the word about the show.


Show Links:
Show Quotes:
"Too soon old, too late smart."
"Your not going to go to Joe's garage to learn first aid, so learn [how to bike] from CanBike"
"[Keep the] Rubber Side Down"
Credits...

This Episode Sponsored By: Alberta Bike Swap

Episode Music: Tony Del Degan

Creator & Producer: Al Del Degan