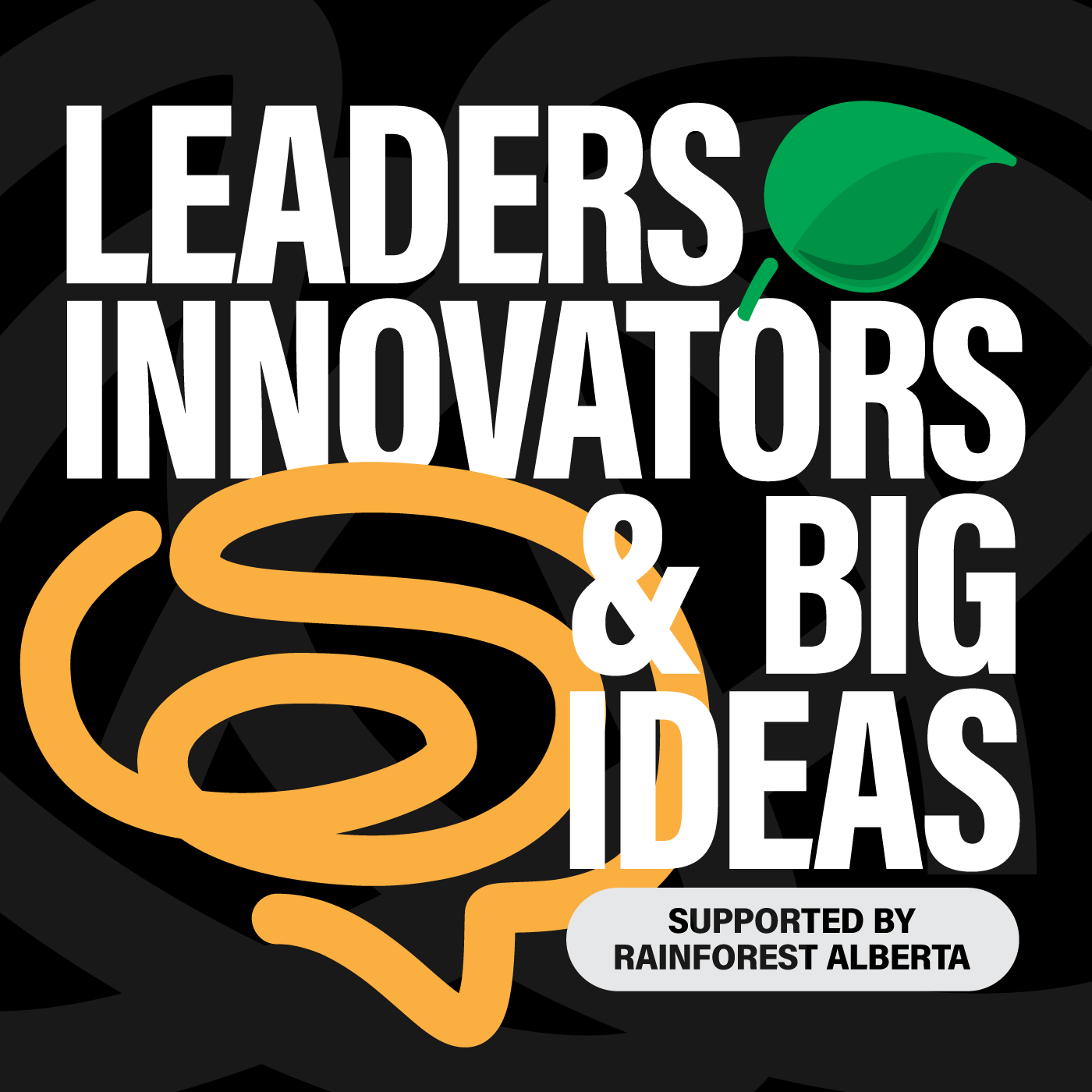 Leaders, Innovators and Big Ideas - the Rainforest podcast showcases those who are contributing to and / or supporting the innovation ecosystem in Alberta. Rainforest Alberta is a world-class community of dreamers and doers, connected by a common goal of making Alberta fertile ground for building, developing, and growing innovative ideas into sustainable ventures. https://rainforestab.ca
Episodes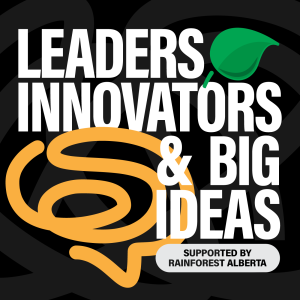 Tuesday Apr 18, 2023
Tuesday Apr 18, 2023
This is the second in a series hosted by Brigitte Legault, which features women role models in Alberta Tech. 
This series will explore how women experience the tech sector in Alberta. Women hold 60% of STEM degrees, however only hold 25% of ICT roles and 57% of women in mid-level tech roles are leaving their positions. 
Through this series we will explore what unique challenges they are facing, what inspires many to stay, and we will highlight their innovations, initiatives, and contributions to women's equity in our sector.
In this episode, Brigitte speaks with Alitta Tait of Cherry Health about her career in corporate HR and the startup world.
Gender based biases that Alitta has seen throughout her HR career include:
1. Pay gaps
2. Promotions based on merit vs. potential
3. Career progression
Thank you for listening to the Leaders, Innovators and Big Ideas podcast, supported by Rainforest Alberta. The podcast that highlights those people who are contributing to and/or supporting the innovation ecosystem in Alberta.

Host: Brigitte Legault leads the Rainforest Alberta movement in Calgary as the Community Manager and also serves the startup community through strategy and growth consulting services. She is passionate about growing the tech sector upon a culture of trust, diversity, and collaboration and activates this work through strategic ecosystem initiatives, learning experiences, storytelling, and community engagement.
Guest: Alitta Tait refers to herself as an accidental HR and Talent Management person.  Almost 15 years ago she got into recruitment because there were very few jobs available and she found a posting that said, "Do you like to talk to people and build relationships?" This was in fact an international tech recruiting firm and Alitta haven't looked back since.  
Alitta has lead Talent Management and Acquisition teams and initiatives in many industries including oil and gas, construction, healthcare and the beauty industry.  She also coaches leaders on how to engage, inspire and better retain their teams and has spent much of her career building strategies that she hopes will impact the workplace in a positive way in regards to diversity and equity.  
Alitta is currently part of Cherry Health, where she leads the Growth, People and Partnerships sides of the organization.
Please be sure to share this episode with everyone you know. If you are interested in being either a host, a guest, or a sponsor of the show, please reach out. We are published in Google Podcasts and the iTunes store for Apple Podcasts We would be grateful if you could give us a rating as it helps spread the word about the show.


Show Links:
Show Quotes:
"People want to do better and when they know better, they will [do better]."
"It's been said that men get hired and promoted based on potential. Women get hired and promoted based on merit. So, for a woman you have to have done it, proven it, shown that you can do it...."
Credits...

This Episode Sponsored By: New Idea Machine

Episode Music: Tony Del Degan

Creator & Producer: Al Del Degan