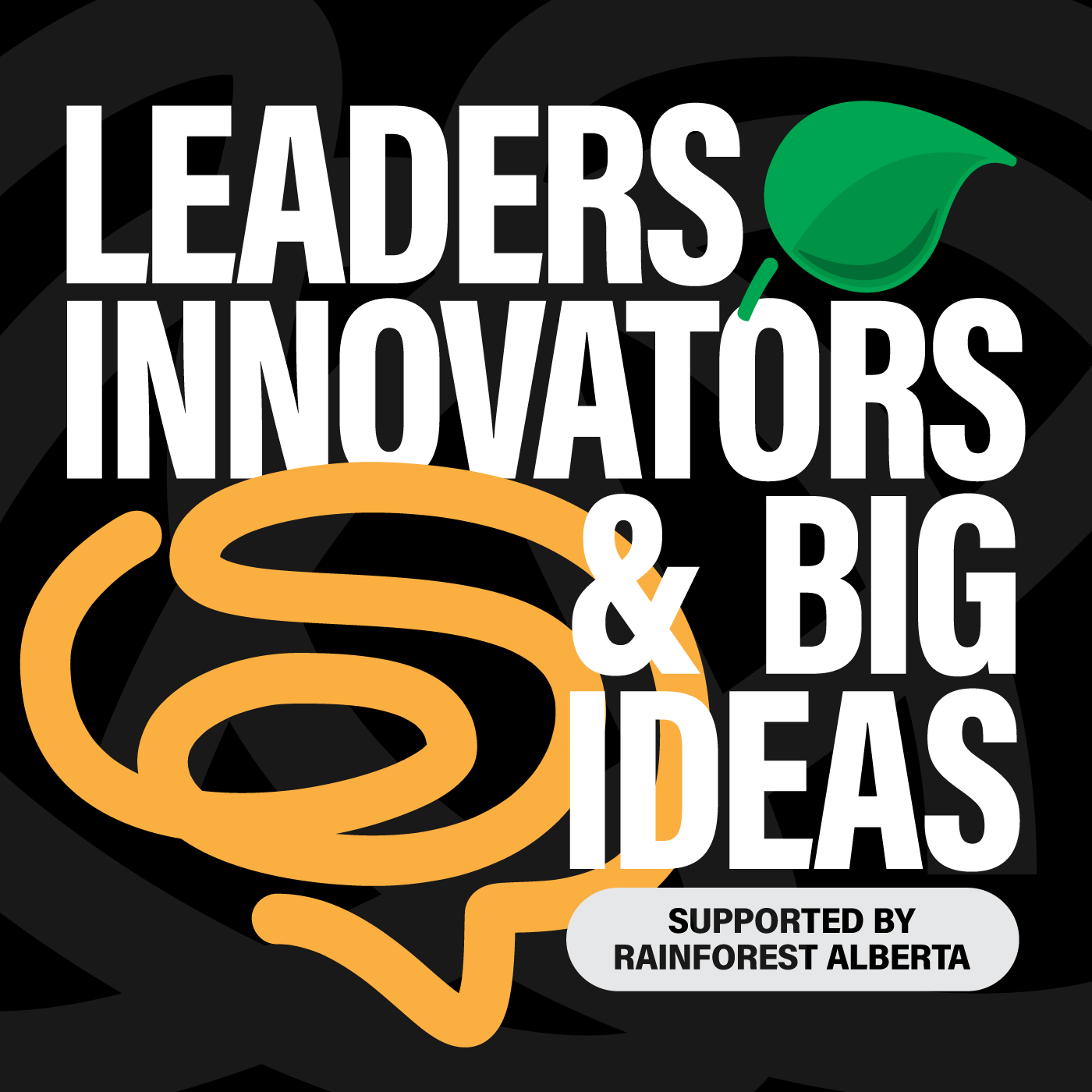 Leaders, Innovators and Big Ideas - the Rainforest podcast showcases those who are contributing to and / or supporting the innovation ecosystem in Alberta. Rainforest Alberta is a world-class community of dreamers and doers, connected by a common goal of making Alberta fertile ground for building, developing, and growing innovative ideas into sustainable ventures. https://rainforestab.ca
Episodes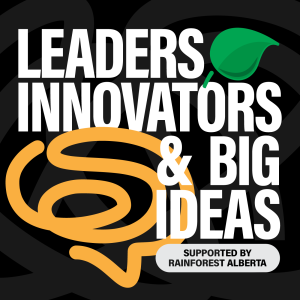 Tuesday Apr 25, 2023
Tuesday Apr 25, 2023
This is the third episode in a series hosted by Brigitte Legault, which features women role models in Alberta Tech. 
This series will explore how women experience the tech sector in Alberta. Women hold 60% of STEM degrees, however only hold 25% of ICT roles and 57% of women in mid-level tech roles are leaving their positions. 
Through this series we will explore what unique challenges they are facing, what inspires many to stay, and we will highlight their innovations, initiatives, and contributions to women's equity in our sector.
Thank you for listening to the Leaders, Innovators and Big Ideas podcast, supported by Rainforest Alberta. The podcast that highlights those people who are contributing to and/or supporting the innovation ecosystem in Alberta.

Host: Brigitte Legault leads the Rainforest Alberta movement in Calgary as the Community Manager and also serves the startup community through strategy and growth consulting services. She is passionate about growing the tech sector upon a culture of trust, diversity, and collaboration and activates this work through strategic ecosystem initiatives, learning experiences, storytelling, and community engagement.
Guest: Mary Morrison considers herself fortunate to have raised a family in YYC while pursuing her passion for solving real-world problems in executive roles throughout her corporate and founder life. One of her significant commitments is Wilma, a project that Mary shares with Terri Phipps, co-founder, and CEO. Mary believes that ensuring the safety of women and gender-diverse people is crucial and has a significant impact on everyone. She finds it disheartening to learn that many women who drive in the gig economy carry weapons and often do not report assaults. Additionally, sexual violence among ride-hail riders is one of the most underreported criminal activities in cities, and this fact cannot be ignored. Wilma was created to eliminate the guesswork and provide hassle-free travel from point A to B. The project is an inspiration for Mary and Terri, and they are motivated by the impact they will have. They believe that their innovative approach will lead people to question, "What did women do before Wilma?"
Please be sure to share this episode with everyone you know. If you are interested in being either a host, a guest, or a sponsor of the show, please reach out. We are published in Google Podcasts and the iTunes store for Apple Podcasts We would be grateful if you could give us a rating as it helps spread the word about the show.


Show Links:
Show Quotes:
"When you are not feeling safe, you are not confident, and when you are not confident, you are not empowered and when you are not empowered all of a sudden you have diminished a lot about yourself. We've been in a meetings where people say "is this really a problem? To 30 million people it's been a problem and those people have families and they go to work and they live in communities so yes, it's a problem and you are probably very fortunate if it hasn't impacted you yet"
"Wilma is attracting people who say, this is a problem and I want to be part of the community that is solving it."
On co-founder dynamics, Mary says "You have to test for understanding and you have to test for outcomes."
Credits...

This Episode Sponsored By: New Idea Machine

Episode Music: Tony Del Degan

Creator & Producer: Al Del Degan