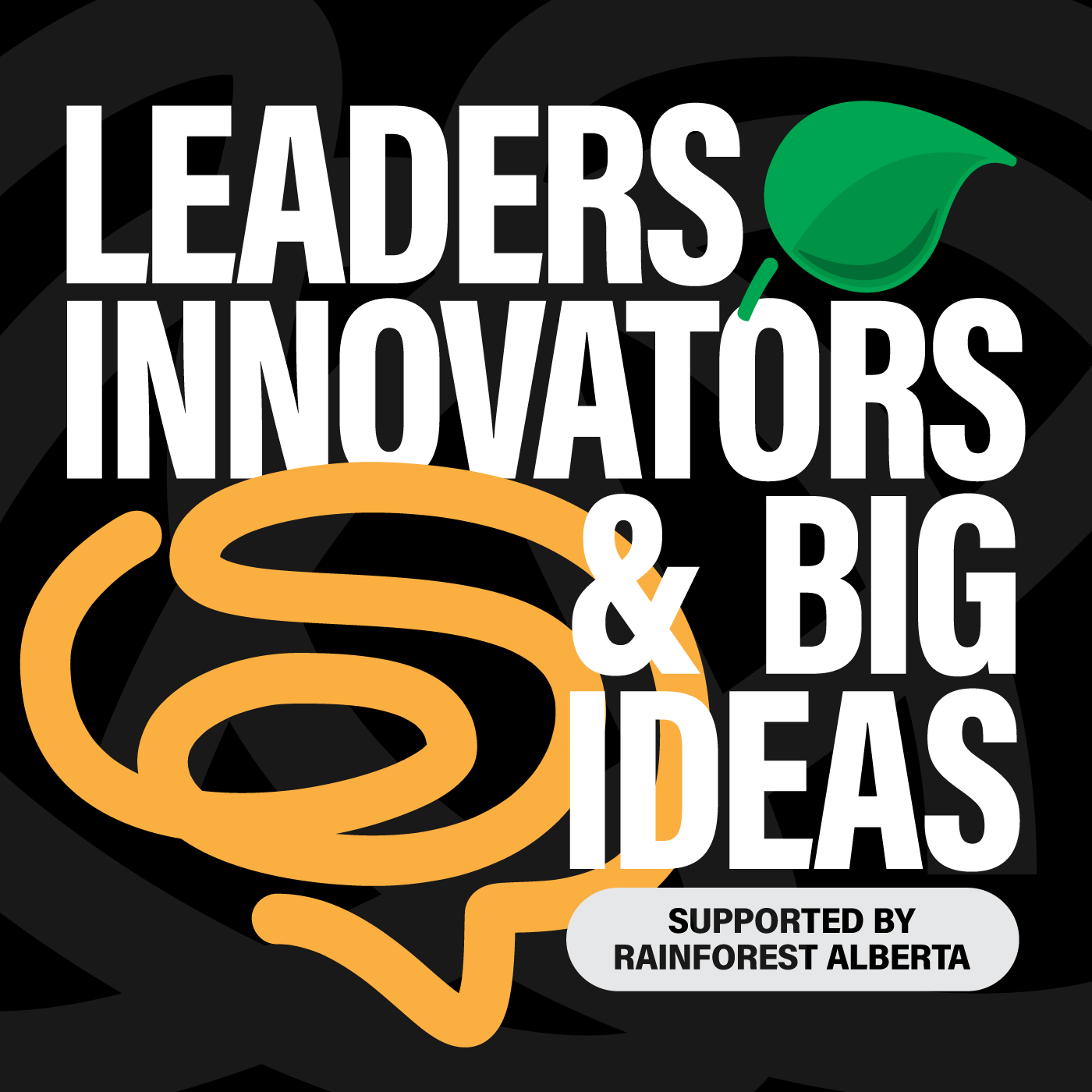 Leaders, Innovators and Big Ideas - the Rainforest podcast showcases those who are contributing to and / or supporting the innovation ecosystem in Alberta. Rainforest Alberta is a world-class community of dreamers and doers, connected by a common goal of making Alberta fertile ground for building, developing, and growing innovative ideas into sustainable ventures. https://rainforestab.ca
Episodes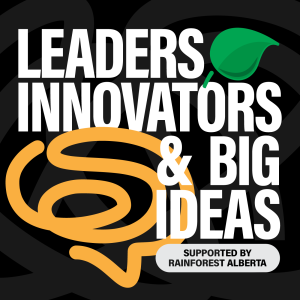 Tuesday May 16, 2023
Tuesday May 16, 2023
This is the fifth episode in a series hosted by Brigitte Legault, which features women role models in Alberta Tech. 
This series will explore how women experience the tech sector in Alberta. Women hold 60% of STEM degrees, however only hold 25% of ICT roles and 57% of women in mid-level tech roles are leaving their positions. 
Through this series we will explore what unique challenges they are facing, what inspires many to stay, and we will highlight their innovations, initiatives, and contributions to women's equity in our sector.
Thank you for listening to the Leaders, Innovators and Big Ideas podcast, supported by Rainforest Alberta. The podcast that highlights those people who are contributing to and/or supporting the innovation ecosystem in Alberta.

Host: Brigitte Legault leads the Rainforest Alberta movement in Calgary as the Community Manager and also serves the startup community through strategy and growth consulting services. She is passionate about growing the tech sector upon a culture of trust, diversity, and collaboration and activates this work through strategic ecosystem initiatives, learning experiences, storytelling, and community engagement.
Guest: Fiona Simpson is a research scientist and entrepreneur who is passionate about bringing the promise of biomaterials-assisted regenerative medicine to communities around the world. Fiona has worked in academic and industrial medical research for over 17 years in areas spanning cardiovascular disease, neuroscience, dermatology, psychiatry, and ophthalmology. When she discovered the field of regenerative medicine, she knew that she had found a scientific discipline that combined her skills in biomedical research with her passion for transformative change in healthcare. 
Fiona received her Ph.D. in Biomedical Engineering from the Université de Montréal in 2022, where she specialized in regenerative medicine for the cornea. She won the 2021-2022 award for the best doctoral thesis in Biomedical Engineering. She's an experienced manager in pilot-scale cleanroom manufacturing for biomaterials, and she directed the OPhthalmic Tissue Engineering Cleanrooms (OPTEC) at Hôpital Maisonneuve-Rosemont from 2018-2021.
Guest: Elle Edin has a history of academic work starting with a bachelor and masters degree in biology from Linkoping university. Elle went on to study polymer chemistry for a PhD at Uppsala university. Elle's postdoctoral years were at the lab of dr. May Griffith at Université de Montréal developing biomaterials for regenerative medicine applications. Elle is now working for a startup on developing wound healing applications.
Please be sure to share this episode with everyone you know. If you are interested in being either a host, a guest, or a sponsor of the show, please reach out. We are published in Google Podcasts and the iTunes store for Apple Podcasts We would be grateful if you could give us a rating as it helps spread the word about the show.


Show Links:
Show Quotes:
"If you are a qualified investor... do not leave venture capital up to eccentric billionaires. Make that a community project, so that you see the companies that you want to exist in your area."
"We ran too fast to fall over."
"You can make whatever STEM job you want if you persue it with enough drive and enough passion."
Credits...

This Episode Sponsored By: New Idea Machine

Episode Music: Tony Del Degan

Creator & Producer: Al Del Degan