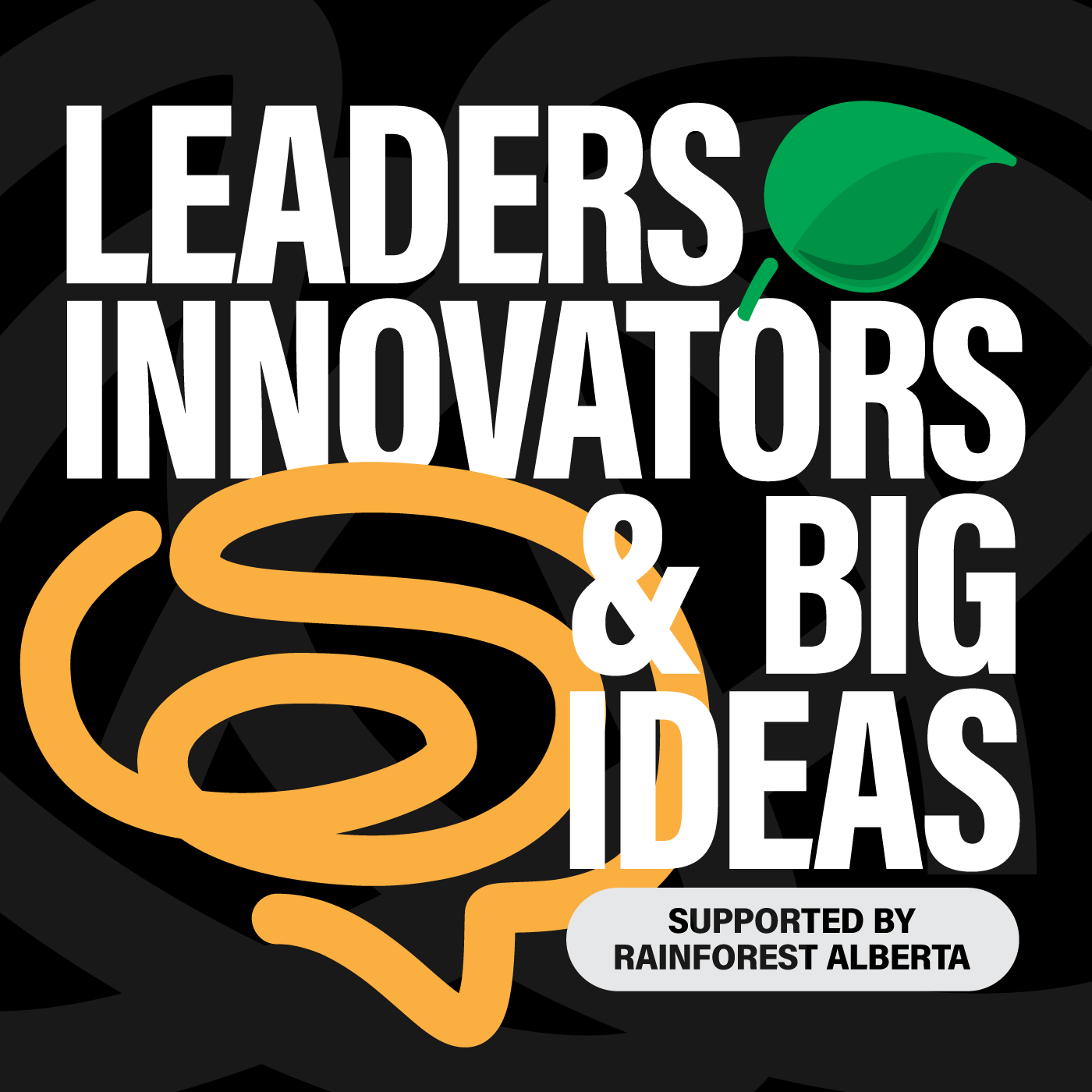 Leaders, Innovators and Big Ideas - the Rainforest podcast showcases those who are contributing to and / or supporting the innovation ecosystem in Alberta. Rainforest Alberta is a world-class community of dreamers and doers, connected by a common goal of making Alberta fertile ground for building, developing, and growing innovative ideas into sustainable ventures. https://rainforestab.ca
Episodes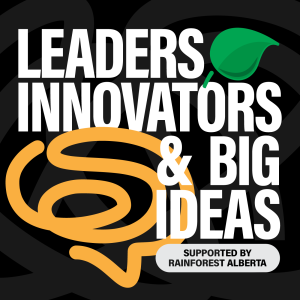 Tuesday May 23, 2023
Tuesday May 23, 2023
Join Jen as she checks in with Christa Hill and Renee Matsalla of Tacit Edge Product Leadership and all of the amazing things they have been up to over the past year. They discuss the wins, the challenges, the mistakes, and how their "WHY" of creating inclusive and accessible product education continues to have significant impact on the ecosystem and more importantly, the amazing individuals who collaborate/learn with them.
Thank you for listening to the Leaders, Innovators and Big Ideas podcast, supported by Rainforest Alberta. The podcast that highlights those people who are contributing to and/or supporting the innovation ecosystem in Alberta.
Host: Jennifer Morrison is InceptionU's learner champion. She has over 11 years of experience as an educator and received her Masters of Educational Leadership from High Tech High Graduate School of Education in San Diego, CA. Jen possesses extensive experience in project-based and experiential learning and design thinking. 
Jen spent many years teaching middle and high school students which provided her with a foundational love of learning and passion for exploration and personal growth. Following her natural curiosity and growth mindset, she honed her leadership skills and dove deep into project based learning during her time at High Tech High.
As the Learning Catalyst and Lead Program Designer with InceptionU, Jen provides valued leadership, guidance, meaningful connections and an engaging learning environment. She is deeply dedicated to each of the learners and their success. As Simon Sinek says in The Infinite Game, "what good is it having a belly if there's no fire in it? Wake up, drink your passion, light a match and get to work." 
Guest: Renee Matsalla is a Co-founder at Tacit Edge Product Leadership where she helps people reach their potential as product leaders. Before this, she was a product leader at Benevity, where she specialized in visioning and launching Benevity's most innovative products. Renee's product leadership was instrumental in Benevity's unicorn $1.1B valuation. Renee has also worked in Berlin and San Francisco where she led the launches of mobile monetization products used by Facebook, Google, and the world's largest mobile game developers. She now coaches Product Managers to become product leaders in the growing Alberta tech ecosystem.
Guest: Christa Hill is a Co-founder of Tacit Edge Product Leadership where she uses her industry expertise to fuel our economy with empowered, innovative, and diverse product leaders that embody the entrepreneurial spirit. She also serves as Vice President of Product YYC where she is at the forefront of creating Product Management curriculum for SAIT and other educational and corporate institutions such as the New York Federal Reserve Bank. To find out more visit TacitEdge.ca.
Christa started her career in the early days of online banking and money transfer services, while also working in various compliance roles in the financial services industry. She then took on a passion project in the not-for-profit sector to revitalize a local community recreation center. Upon her return to tech, she discovered a path from Product Ownership at Getty Images to Product Management at Benevity. At Benevity, now a $1.1B unicorn tech company, her work was instrumental in scaling the platform to onboard and vet over 2 million global not-for-profits and disburse over $2 billion in funds, while elevating the grants application process in collaboration with Microsoft USA. She then led the vision of Benevity's content API, which is designed to become the engine of Benevity's end-user experience.
Christa returned to FinTech with Morgan Stanley At Work as Vice President, Global Private Markets Product Management. Christa was instrumental in moving money around the globe through purpose-built services that facilitate liquidity events within employee stock plans for private fortune 500 companies and start-ups. Additionally, she used her extensive API experience to create the first-ever public-facing API that scales the administration of a corporation's lifecycle from private ownership to IPO. This ground-breaking work secured Morgan Stanley's position as the premier product for Private Markets liquidity activities. Together with her technology partners, they rose from millions to billions of dollars in activity within 12 months.
Now, Christa is most known for coaching early and established Product Managers, helping them deepen their expertise and helping them thrive in their careers. She brings empathy and humor along while tackling the grey areas of the role, with the goal of creating future product leaders for our increasingly digital world.
Please be sure to share this episode with everyone you know. If you are interested in being either a host, a guest, or a sponsor of the show, please reach out. We are published in Google Podcasts and the iTunes store for Apple Podcasts We would be grateful if you could give us a rating as it helps spread the word about the show.


Show Links:
Show Quotes:
""  


Credits...

This Episode Sponsored By: New Idea Machine

Episode Music: Tony Del Degan

Creator & Producer: Al Del Degan